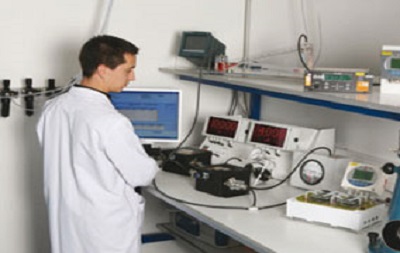 Laboratory Calibration Services
As of 10.01.12 Accura Calibration has over 98% customer satisfaction and averages only 2.8 business days in turn time. Typical savings for our customers range from 10-15% and we offer an online solution to managing certificates.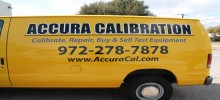 Onsite Calibration Services
To keep your operations going with minimal downtime, choose Accura Calibration as your Strategic Business Partner. We move from bench to bench, keeping you from having to traffic equipment to us. Have your certificates emailed to you or uploaded to FTP, whichever is more convenient.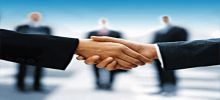 Caring about your needs
Accura Calibration is a service-oriented calibration & repair lab, with a diverse portfolio of capabilities. Each year we complete more than 8,000 electronic, mechanical, and RF/Microwave calibrations for clients across a wide array of industries. Pickup & Delivery, Expedite and Onsite services are available. Feel confident that your instruments are taking accurate measurements. Pay the right price, and get the customer service you expect.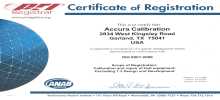 We are Certified
The Accura Calibration Quality Management System is certified to ISO 9001:2008, with compliance to ISO 17025 and ANSI/NCSL Z540. All services are traceable to the National Institute of Standards and Technology (N.I.S.T).